Kids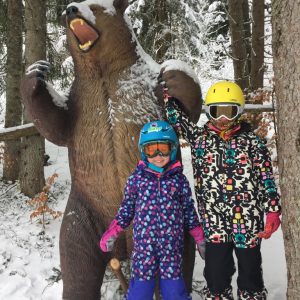 If you are a family and would like help organising your trip then we can do just that!
We have families that are now returning for over 15 winters with us and have many guests with babies and toddlers that find you can ski and have some fun in the snow with the kids too!
If you wish to book child care then we can help with this. There are a few options for you –
We can arrange for a childcare company to come to the apartment and take over for you (they provide, toys, food and will take the kids out and meet you off the slopes if you wish) and are all English speaking fully qualified nanny's.

For those who are too young for ski school but you would like to give them a taste of skiing then the Piou Piou Club is for you. For ages 3yrs – 14yrs centrally located at the base of the Pleney this club has a huge range of activities (edutainment and games to boost coordination, etc…) indoors or out according to the weather. They can also give your children lunch and a teatime snack. Ski lessons are given by ESF Morzine's instructors in the safe snow garden where there are special slopes and play workshops for children aged 3 and over.
Ski school – this is a fantastic way for kids and adults to improve their skiing and we would always recommend beginners to book onto a ski school course. We can recommend which companies may work best for you and help you to book in advance.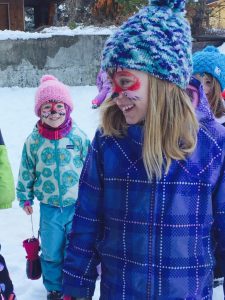 Things to do –
There is so much to do with children here in the winter aside from the skiing! Get yourselves some sledges to take up the mountain for adults and kids….try the slopes at the bottom of the Pleney where cafes are waiting with hot chocolate.
Take a walk along the Dereche in town where you will find  beautiful woodland with a river and kids playground…a bit of a nature trail.
Kids love the Merry-go-round in the town square and there is an outdoor ice rink here too.
The local sports centre has a huge indoor ice-rink where you can hire skates and teach the kids the 'Bolero'.
The tourist office has a small play area with toys and colouring things (also a changing table) if things get a little cold!
There are kids wooden games/activities and entertainment on offer outside the Tourist office in the afternoons.
For information on the local indoor SWIMMING POOLS and more ideas and activities in winter take a look at our other activities–– page.